Press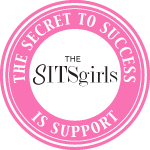 First Article on the Gallery Opening
Check out http://dfw.cbslocal.com/2011/05/20/art-therapy-takes-on-new-meaning-in-fort-worth/ for the first article on CBS 11 about the gallery opening! The video has yet to be added, but he said that would be up soon. They are coming to my studio in an hour and a half to do a feature Artist Profile on me that will run Tuesday! So a very small gallery opening has turned into two very nice stories and I'm just honored that they asked me to participate in both the gallery opening and a personal interview. I'll post Tuesday's story on me as soon as I get it…I guess I should go take a shower now!!!
Be sure to click Share on Facebook at the bottom of the article…let's spread the news about this wonderful therapy group that focuses on Art as a means of communication…that's what we as artists do!…let's support them in teaching children and adults to do the same!
Peace and Light to You! WK
THIS IS AN INTERVIEW I DID ONLINE WITH A CREATIVE COACH LOOKING FOR SPIRITUAL ARTISTS AND THEIR POINT OF VIEW….ENJOY!
VISUAL ARTIST SPOTLIGHT: WINDY KAI
ABOUT
CHERYL COPE |CHRISTIAN WOMEN'S LIFE, WEIGHT LOSS AND CREATIVITY COACH
"We are a participant in the Amazon Services LLC Associates Program, Mister Art & Artists Network, all affiliate advertising program designed to provide you with high-quality art product and a means for us to earn fees by linking to Amazon.com and affiliated sites."